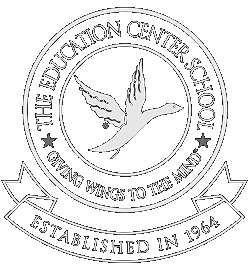 courses

offered
Wide range of basic and advanced classes in math, science, social studies, and language arts
Classes to fulfill curriculum requirements in computer, health, fine arts, and electives
Organization and Study Skills Instruction
Dual enrollment with local community college
Online Classes
Summer enrichment program for elementary students
Full range of classes offered in summer school 7-12
Service

learning

Our students are a "gift to us" at The Education Center School, but their hours of giving back make them "a gift to the community." Service learning enriches classroom learning and is applied through service to others. The spirit of volunteering for a worthy cause is fulfilling and creates life long relationships. ECS students of all ages are actively involved in pursuing service and learning hours to practice good citizenship and give back to the community.

Since 1996, Box Tops for Education has helped America's schools raise over $300 million to buy items that enhance their learning environments. ECS parents can help raise money for our school by:
Clipping box tops from participating products and send them to the school
Signing up to support ECS on the Box Tops website at www.btfe.com
Shopping at over 100 favorite online stores through the Box Tops Marketplace
Purchasing books through the Box Tops Reading Room at Barnes & Noble
Student and Counseling Services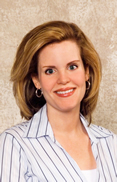 Michele M. Ogburn
Student and counseling services are an important and vital part of school life at The Education Center School. A key component of our school vision is the celebration of our students' individual talents and accomplishments. For more than forty-eight years we have been steadfast in our approach to education. We have pride in our students and their achievements and promote them in as many ways as possible. We are advocates for our students to ensure they have academic, career, and personal/social success in their lives. Our goal is to prevent, intervene, and close achievement and opportunity gaps.
In student services, we value and respect integrity, openness, cooperation, diversity, and individual differences. Our counseling department promotes the personal, social, emotional, and cognitive growth of all ECS students. We work closely with our students and their parents to guide and empower them by connecting with a broad network of support services. Our counseling model is comprised of mentoring in the areas of academic and college advising as well as in personal growth. Elementary and middle school students' concentrations are on developmental stages of student growth, including the needs, tasks, and personal interests related to those grades in school.
Special attention is given to the ongoing issues affecting students today, and an important focus is on the awareness of social and cultural differences in our communities. We encourage each student to embrace differences in one another and to think creatively without conventional boundaries. We want every student to feel comfortable and secure in their surroundings.
Annual academic planning for ECS students promotes and enhances student achievement. Knowledge, understanding, and skills are developed through the student's classroom instruction, appraisal, counseling, and collaboration of faculty and counselors. With ninety-six percent of our students attending college, we believe they have been "empowered with the knowledge that there are no limits to what they can accomplish."
student activities
Art Club
Boys' State
Doodle for Google
ECS Student Council
Girls' State
HOBY
Latin Club
Lead America
Model United Nations of Mississippi
National Honor Society
National Young Leaders Conference
People to People
Poetry Out Loud
Prudential Spirit of Community
Science Club
Scholastic Art and Writing Awards
Speech and Debate Club
Wings
Who's Who Among High School Students
Youth Legislature of Mississippi
student recognition
At The Education Center School, part of our vision is to empower our students with the knowledge that there are no limits to what they can accomplish. When our students take this to heart and succeed in their goals, we do our best to acknowledge them and encourage further success. We recognize our students' achievements in many ways, including:
Quarter and semester Honor Rolls, featuring students with high averages in all of their classes
Student of the Month, awarded to students who exhibit leadership, positive work ethic, and perseverance
On the Spot Awards, highlighting students and faculty members who go above and beyond the normal duties of school and work
Announcements sent to local newspapers spotlighting our students' latest activities and service projects
Our Awards Day, held during graduation, where we showcase our students' diverse talents and accomplishments
The Education Center School Parent-Faculty Association (PFA)
The Education Center School's Parent and Faculty Association (PFA) is a group of volunteers that work with the school to enhance the educational experience of every student in our school. The PFA builds productive relationships so that parent and teachers collaborate to insure success for our students. As child advocates, the PFA promotes the welfare of our children and youth in home, school, and community and provides both educational and community service benefits to the students of The Education Center School. The PFA activities help make our school strong and give our students something to look forward to throughout the year.
Parents of students at ECS join the PFA when their child is enrolled. Parents assist with school improvement, help the Student Council with projects, provide refreshments for the faculty and staff, and support ECS in numerous ways throughout the year.